+++ Information for Internationals in
Germany in times of COVID-19 +++
Simplifying
international relocation
We support your employees with
Localyze is an all-in-one software solution that fully supports the relocation process of your international employees.
Are you tired of expensive, time consuming and limited relocation support?
We're here for you.
Support from visa to language
HR Tools
Manage your
internationals
With Localyze, managing relocation cases has never been easier! With your own dashboard, you have an overview of ongoing and past processes, will be reminded of open to dos and keep track of your employees statuses. Also, all documents are saved in one place - accessible to every stakeholder of the process.
Visa Wizard
hack the
BUREAUCRACY
With the help of digitized and automated administrative processes and notifications, Localyze helps you and your employees to navigate through bureaucracy without hassle. We take care of the annoying paperwork so you have more time for the important things.
Relocation Assistant
support
your expat 360°
All eyes on the expat! The employee profile contains tips and tricks as well as step-by-step guides and instructions to work through the relocation process all highly personalized and relevant to the specific person and case because no two relocation processes are the same.
One Stop Shop
reduce
onboarding time
Relocation isn't only about receiving a visa and buying a flight ticket – social integration of your international specialist is key to employee happiness. Localyze provides your employee with all the offers needed when coming to the new home country, from immigration (e.g. visa) to organization (e.g. bank account), settling in (e.g. accommodation) and integration (e.g. events) - shortening your onboarding process drastically.
The all-in-one software created to make your life easier.
Localyze simplifies the support of your international employees by automating processes and giving you a platform that contains all relevant information and documents. For a 360° support from the visa application to booking a language course.
You want to know more?
HR Tool
The easiest way to manage relocation cases
Relocation assistant
Personalized step-by-step guide for every employee
One-stop-shop
All your employee needs: A place to live, a bank account and a new favorite restaurant
Visa Wizard
Automating visa, work permit and residence permit
At Localyze, we want to make your life easier.
Creating transparency
Relocation support is a black box? Not with Localyze! We have nothing to hide so you have access to all steps along the way, making the whole process more transparent for everyone.
Save time & hassle
We've broken down the relocation process into small manageable chunks, so they're easy to work with. Save time by following the instructions we prepare for you instead of managing your own way through the jungle.
Individual support
Your employees are unique and so are their relocation cases. We understand this and will provide you and your employee with individualized and relevant information.
Integrating stakeholders
Only if all stakeholders work together, we'll reach our goals. Localyze works as a hub for employer, employee and the Localyze customer happiness team to ensure quick and simple communication and the exchange of documents. Say goodbye to forwarding of emails and multiple document versions.
Improve employee experience before day 1
Use Localyze to give your employees the support they deserve and dedicate your time to other important tasks. A positive onboarding experience will lead to improved employee retention.
What our customers say
»We are a fast growing team, almost doubling in size in the next year. Many of our new hires are from abroad and the relocation management can be time consuming and costly. With Localyze, we found a solution that covers the whole relocation management, sometimes even accelerates the process and all a low cost and a better customer service than existing solutions.«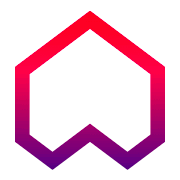 »Localyze is a very valuable partner in the war-on-talent. Their product is a perfect horizontal addition to ours, which is why we recommend their service to all our customers.«

»The Localyze software supports our HR department as well as our international employees in having a structured and hassle-free relocation process. Their information and checklists makes it really easy to go through the steps independently and make sure we don't miss anything. All questions are answered in a rapid and reliable way by the Localyze team, we are really happy with the support.«
Want to find out more?
Our partners
Localyze teams up with selected partners to facilitate settling in the new home country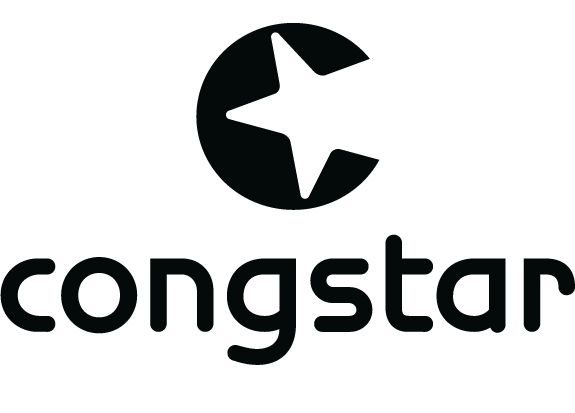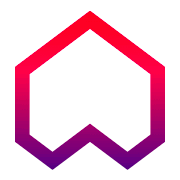 FAQs
What do I have to keep in mind when hiring an international employee?
Respecting some criteria will make it easier for your international employee to receive an employment visa, such as a minimum salary or an accredited university degree. We gladly help you to find out what to keep in mind when hiring an international employee.
Is everything automated? What if a candidate has a question?
No problem. For all questions and doubts our software cannot explain, our customer happiness team is available by chat and ready to answer all questions you or your employee may have.
What happens after the visa process? Do you keep supporting with further topics?
Of course! We believe that relocation is more than a visa in your passport and support your employee with all topics coming up in the further process, like applying for a residence permit or Blue Card, finding a flat, opening a bank account and much more. 360° support - promised!
How long does it take to receive a visa?
The visa process duration is difficult to predict, as it depends on a variety of factors, like by how quickly all required documents can be gathered. Also, it is strongly influenced by the appointment waiting times at the embassies that vary strongly from country to country. As an average you should calculate a minimum of six weeks.
I only recruit internationally from time to time. Is Localyze the right solution for me?
Of course! Each and every single employee will be thankful for your support. Also, you are probably not the relocation expert if you don't have to deal with the process all the time - just leave it to us and we take care of everything, saving you a lot of time. We offer you different models without any long term obligations so you can rely on Localyze for single relocation cases.
Show more..
Set up your account in < 5 minutes
You want to know more?
»A product demo is the best way to learn about Localyze and how we can best help you meet your personal challenges in the relocation support of your employees.«